An Introduction to The Pew Charitable Trusts' Shared Platform for Antibiotic Research and Knowledge (SPARK)
Tuesday, October 23 at 16:00 GMT, 12:00 PM Eastern, 9:00 AM Pacific
Pew has officially launched its Shared Platform for Antibiotic Research and Knowledge (SPARK) – a cloud-based, virtual laboratory that enables scientists to share data and insights, learn from past research, and generate new insights into how molecules enter and stay inside of Gram-negative bacteria.
Enter your information in the box to the right to reserve your free webinar seat now.
To maximize the value of this webinar, we recommend having a SPARK log-in. If you don't already have one, you can request access using this simple online form.
Join us on Tuesday, October 23, for an introduction to SPARK, including opportunities to ask questions and to review the live data available in SPARK.
What will be covered during this 90-minute webinar?
LOGGING IN to SPARK

EXPLORING DATA

Review an example data report

Types of data available in SPARK

Review Project organization

Performing queries

DEFINE COMPOUNDS

DEFINE ASSAYS

REVIEW USER SETTINGS

VISUAL ANALYSIS

ACTIVITY MODELS

Review bayesian activity models

Process for creating a model

ENVELOPE TAB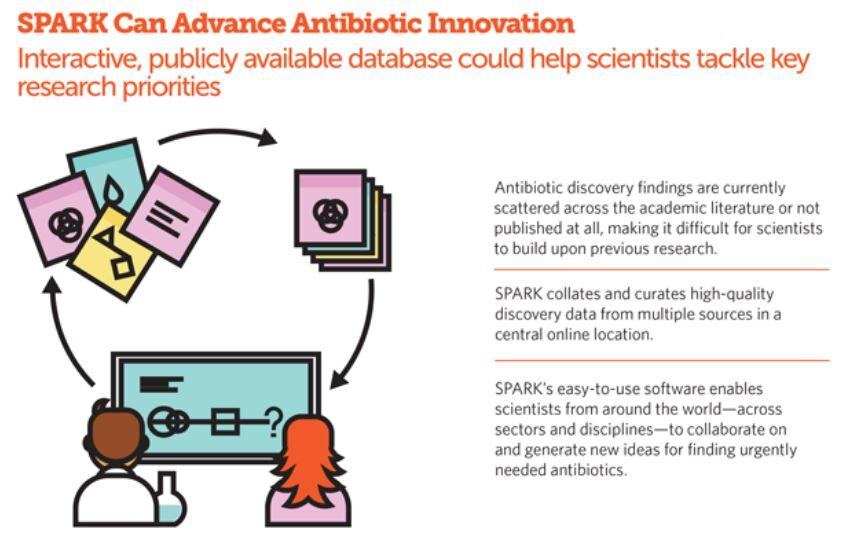 Additional Information About SPARK
ACS Viewpoint article about SPARK, authored by Joe Thomas, Marc Navre, Aileen Rubio and Allan Coukell: https://pubs.acs.org/doi/full/10.1021/acsinfecdis.8b00193
Resource on Pew Website
Enter your email address to reserve your FREE webinar seat now.