A day of sharing experiences in Life Science Research
Drug Discovery Data Management and Interpretation
Date: April 7th, 2017
Time: 8:30am - 1pm
Place: The American Bookbinders Museum, 355 Clementina St. San Francisco, CA 94103
Sign-up: No cost to attend, spaces are limited, reserve by March 30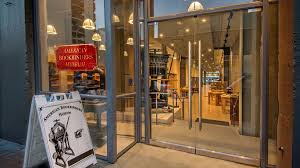 Join us for a seminar and an opportunity to share the experiences of your peers in the drug discovery space. Our guests are successfully applying research informatics tools to manage chemical and biological data for their diverse and distributed teams. Learn how the intuitive and user-friendly CDD platform helps teams drive productivity, cut costs and maintain high data quality.
Take full advantage of this unique opportunity to:
Network with other drug discovery scientists
Gain insights from seasoned lab informatics professionals
Decompress after ACS before flying home
Get a sneak peek of the new ELN within CDD Vault
Discover the upcoming innovations planned within the CDD pipeline!
Complimentary lunch and refreshments provided.
AGENDA
8:30 - Registration, Coffee and Networking
9:15 - Welcome: Whitney Smith, CDD
9:30 - Wally Reiher, VP, Information Sciences, Revolution Medicines
Implementing an informatics platform supporting "small" molecule drug discovery
10:15 - Alex Clark, CDD Research Informatics
Assay informatics with the BioAssay Express (BAE): when protocols are machine readable, good things happen
10:55 - Break
11:10 - Ethan Perlstein, CEO, Perlara PBC
Perlara phenotypic screening platform and unique patient group partnering for collaborative drug discovery
11:50 - Q&A, Speaker Gifts, Closing Remarks, Future Directions: Barry Bunin
12:00 - Lunch and Networking