CDD Vault's Ease of Use Slashes Weeks from CRO Project Times

"I feel like CDD people are just like me. Their support staff know what I want from informatics and articulate it better than I can."

- Jeffrey Albert, Ph.D., SVP of Medicinal Chemistry, X-Chem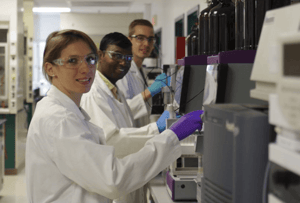 CROs pride themselves in being fast and efficient. So, it can be frustrating when administrative complexity gets in the way. Throughout his career, Dr. Albert has been involved in setting up a number of different databases, including those specified by collaborators. He's never found one as easy to set up, use, and modify as CDD Vault.
"With CDD Vault we can import data for a new project that has hundreds of columns and thousands of rows across dozens of different tests and be up and ready to go within an hour."
Download the full case study and find out why CDD Vault is the best collaborative informatics system for CROs.